Have you been looking for a long lasting, natural deodorant?
It is not easy to find a good deodorant that does not contain any harmful substances!
Therefore we can be very proud of our Deodorant Sensitive. Based on our customers feedback, we can say that our deodorant is very well received. It is longlasting and smells incredibly refreshing.
The main ingredient, Aloe Vera, has a decongestant and calming effect on the skin. Aloe Vera provides the skin with moisture and makes it soft and velvety!
Olive oil increases the well-being and vitality of the entire body, and it also protects the natural barrier of the skin.
Our deodorant also contains rosemary, lavender, chamomile and marigold. These natural ingredients have an antiseptic and calming effect on the skin. they restore the natural pH value of the skin and have an anti-inflammatory effect.
That is why our deodorant is also suitable for sensitive skin.
Our other products also have a very positive effect on the skin and the complexion of your skin. We only use high quality ingredients from organic farming. Of course, all products are without palm oil and are not tested on animals.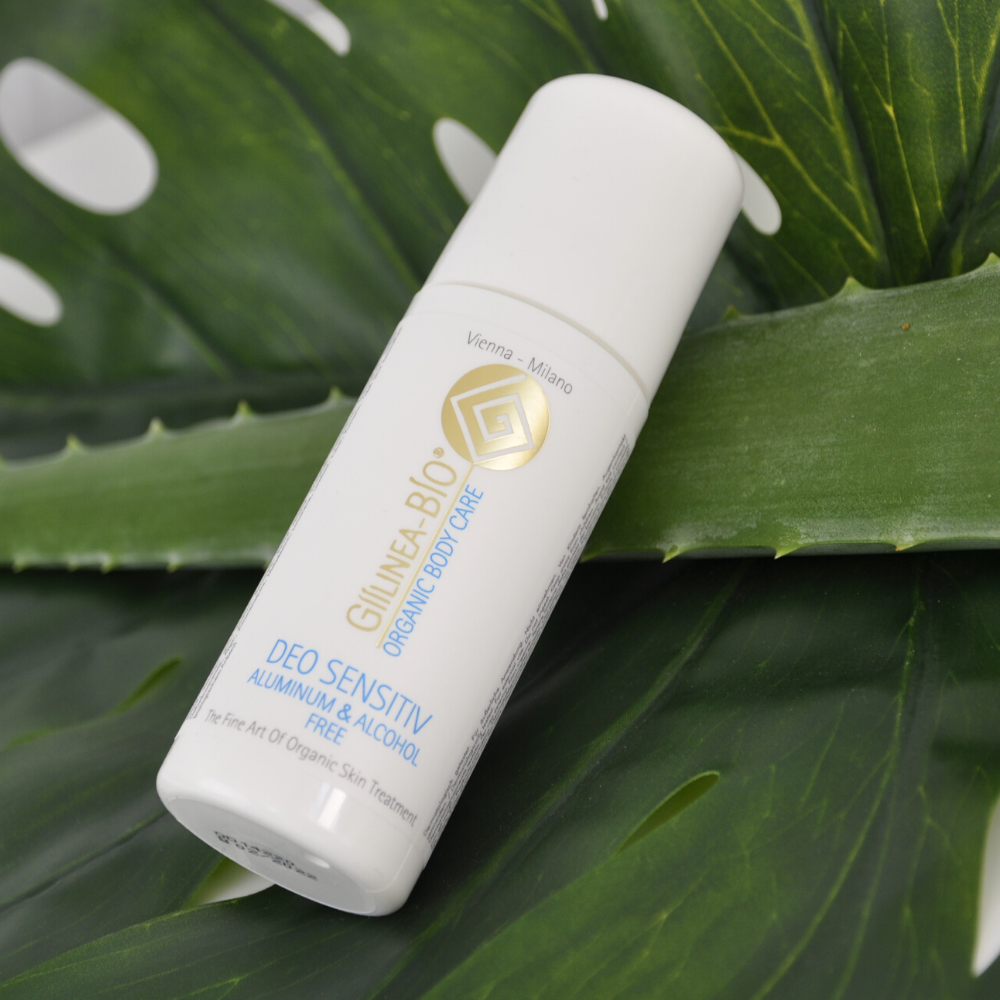 Organic&Vegan
Just like our other products, Sensitive Deodorant is certified organic and vegan!
Lovely Scent
Our products are lovely scented. All scented with natural essential oils!
Long lasting Protection
Even though our deodorant is without Alcohol and Aluminium it is very strong and long lasting.
Other products you might find interesting!