With our coffee project Café Art & Child, we support a project for homless children in Brazil. We roast our coffee once a week. For our coffee brand we use  Brazilian Arabica coffee from Mata Atlantica. It is a mild, tasty coffee bean with little acid. The slow roasting process in the drum roaster creates a nice crema, the coffee tastes mild but aromatic.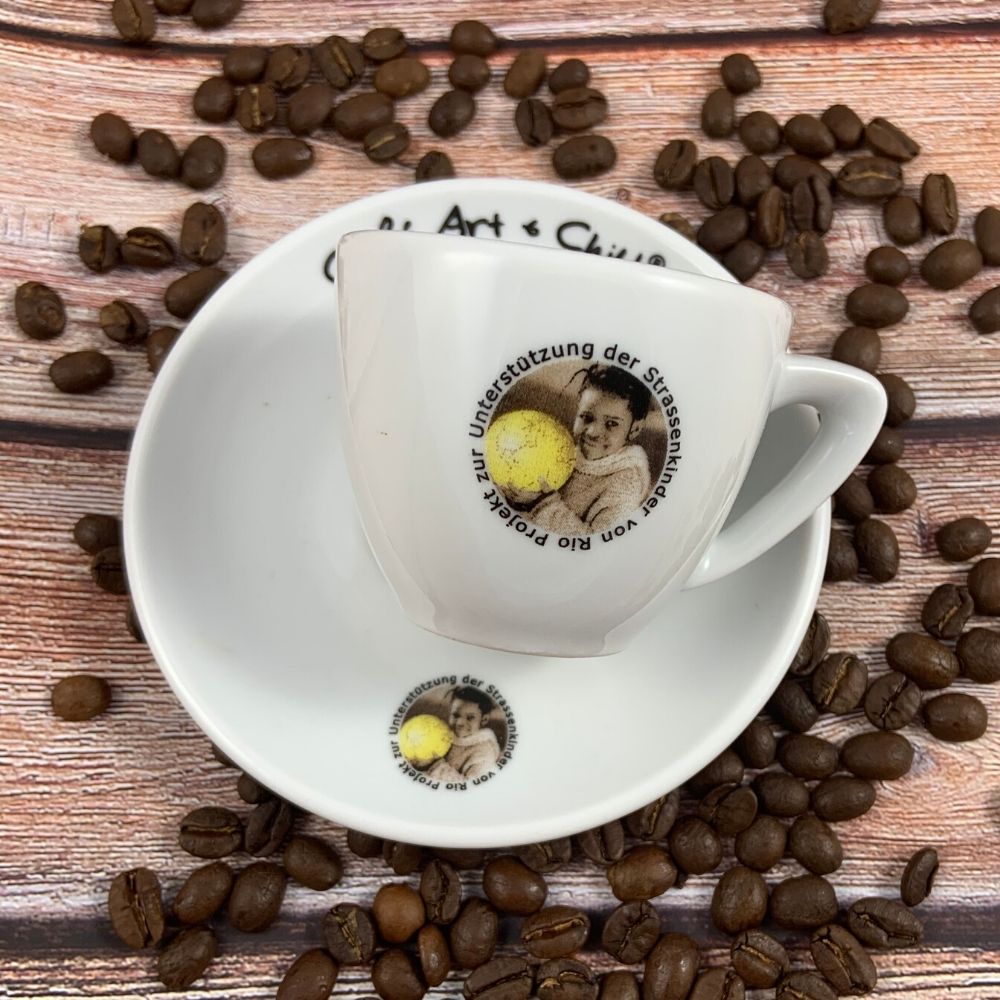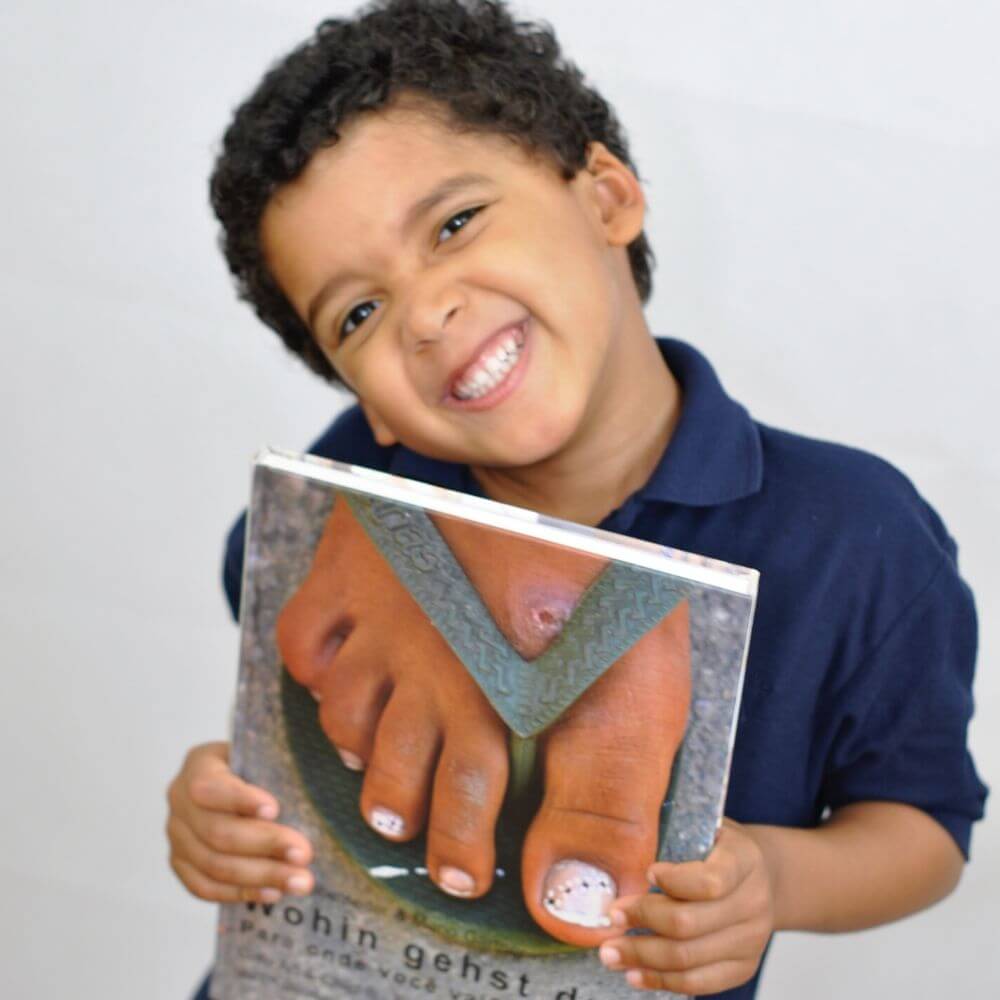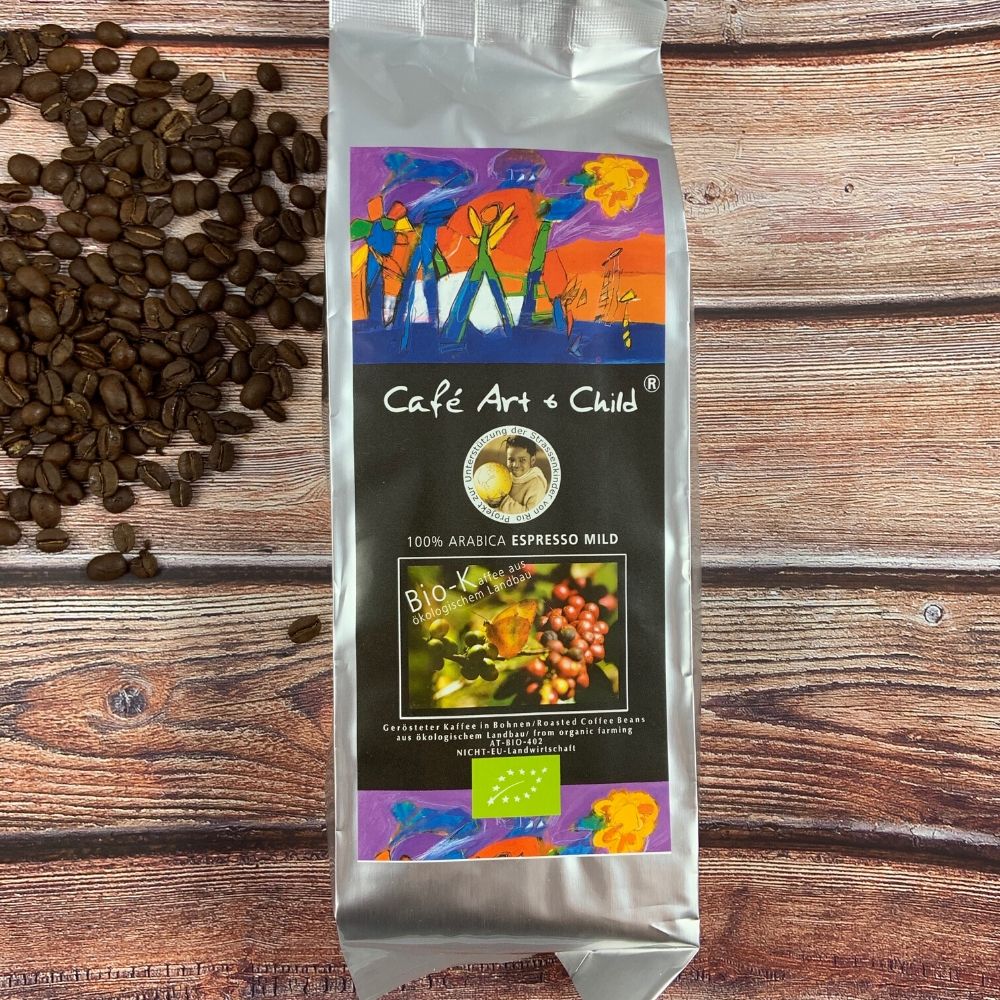 We roast our organic coffee from Café Art and Child once a week in a roasting plant in Pasching Upper Austria. For this we use 100% Arabica beans from the Mata Atlantica.
With the sale of the coffee we support a project for homeless children named UÈRE in Brazil. The design of the coffee was created by the famous austrian artist Wolf Url.
The packaging was designed by the famous Austrian artist Wolf Url.
You can also buy espresso and cappuccino cups from us online to match the coffee from Café Art & Child.
We also have another great project in Brazil to prevent deforestation in the Brazilian rainforest.
Franz Leibetseder wrote down the project and his experiences with the country in his book "Para onde você vai?" The book is also available on our Website.
Where are you going? - is a humorous, profound, often painful documentary about the founding of the social project of the street children of Rio.
The thoughts that emerged, which became increasingly compressed and shaped by one's own perceptions and experiences, lead to topics that need to be questioned more than ever. Where do we go if we go on like this with our planet?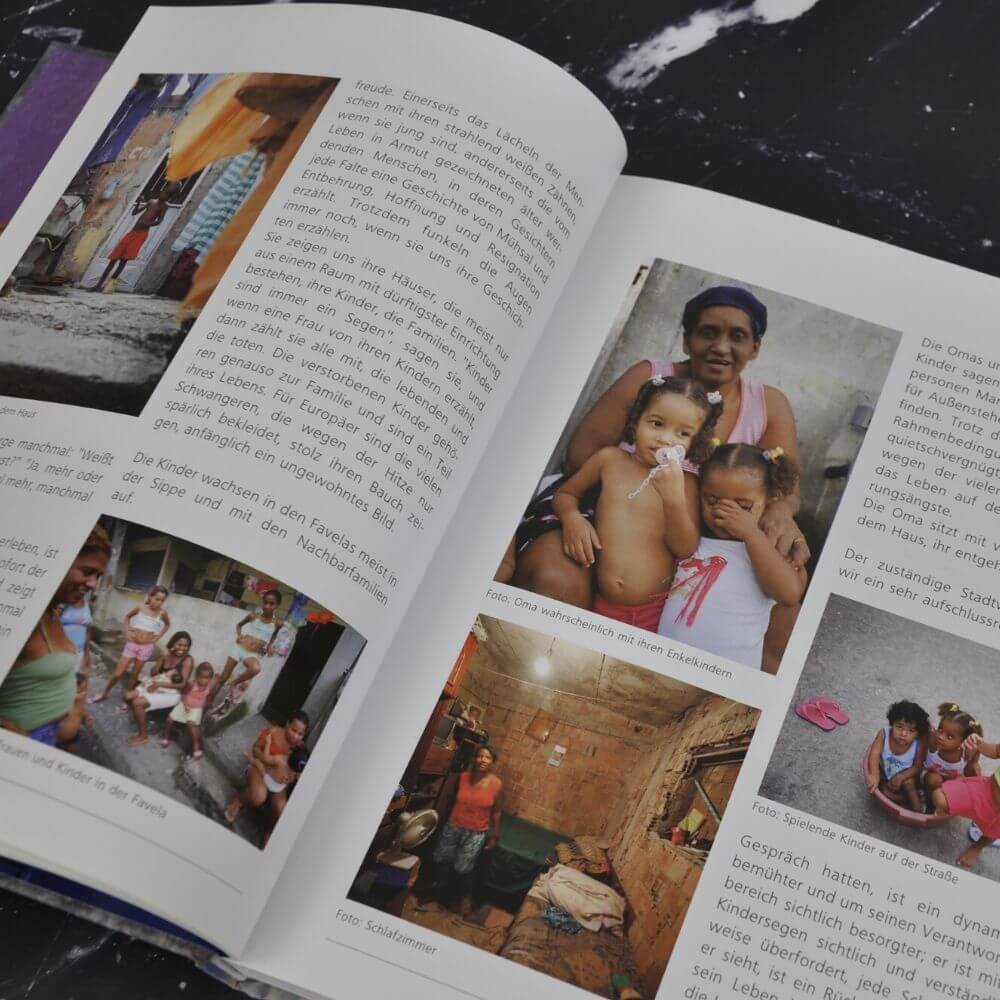 Where are you going? Para onde você vai?
This book asks where we want to go with our planet? How we can protect our planet and how we can interact with each other to make this planet a beautiful and healthy place to live. Our coffee project is also described and you get an insight into project UERE, that we support with our own coffee brand. 
How can I support this project?