Essential Eye Treatment
1,01 oz
GÍÍLINEA BÍO Eye Complex offers the ideal care for the continuously stressed eye area. With its organic and vegan certified active ingredients, it penetrates effectively into the pores and gives a fresh and lively skin feeling. On the basis of hand-harvested aloe vera, sweet almond oil, shea butter and hyaluronic acid also combat the high-quality oils of pomegranate, grape seed and prickly pear seeds. In addition to the extensive care and the cooling effect, the product convinces with its pleasant fragrance.
I love Essential Eye Complex because it moisturizes and cooles my sensitive eye area.
Eye Complex is perfect for me, because I am very sensitive around my eyes. A really great product.
Essential Eye Complex gives me a feeling of freshness and pleasantness.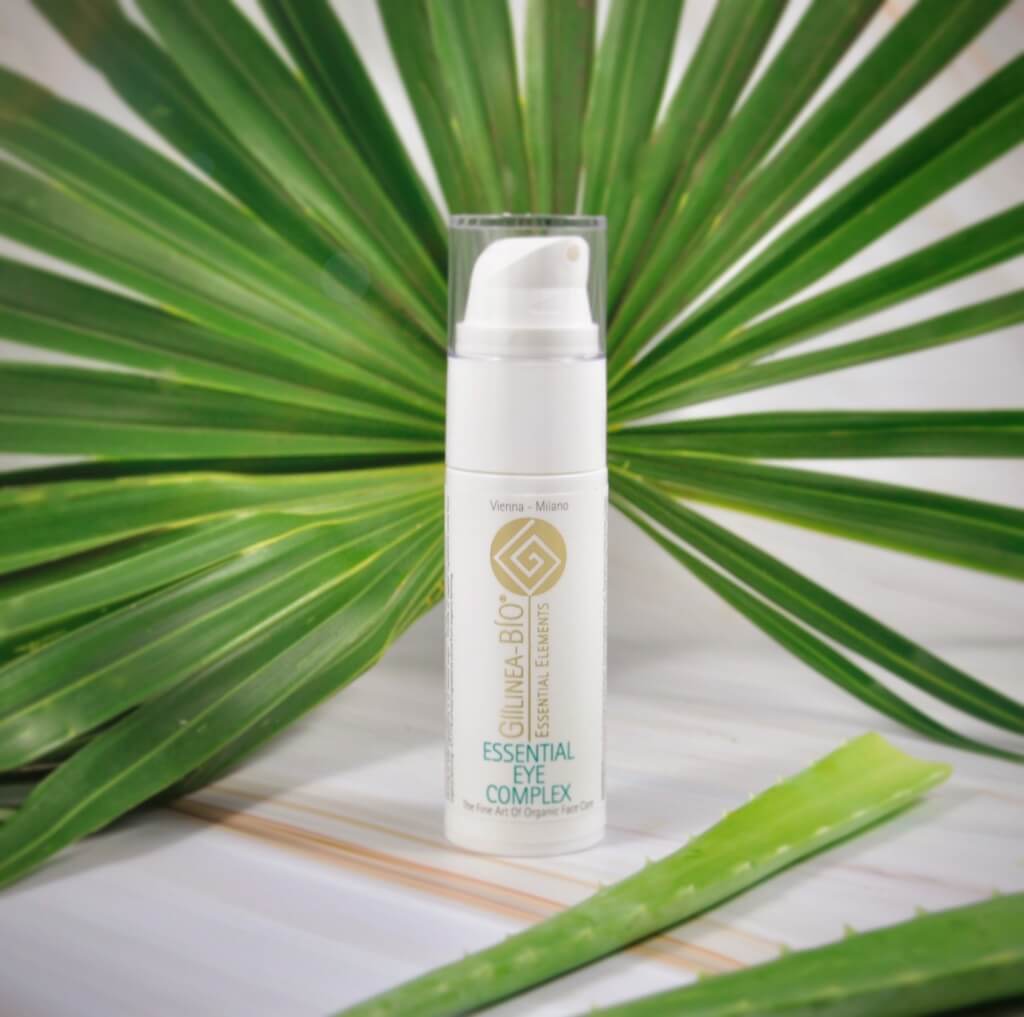 Ingredients: Water, Aloe Vera Gel, Sweet Almond Oil, Shea Butter, Hyaluronic Acid, Pomgranate Oil, Grape Seed Oil, Prickly Pear Seed Oil, Capri Triglyceride, Cetearyl Alkohol, Cetearyl Glucoside, Glycerin, Mica, Titanium Dioxid, Natrium Salt, Algea, Perfume, Citric Acid, Benzyl Alcohol, Salicylic cid, Sorbic Acid, Limonene, Linalool
Aloe Vera

Yes

Hyaluronic Acid

Yes

Salicylic Acid

Yes

Pomegranate

YesY

Grape Seed Oil

Yes

Suitable for sensitive skin

Yes

anti-septic

Yes

Moisturizing qualities

Yes

Skin booster

Yes

helps cell regeneration

Yes

Suitable for all skin types

Yes
Water, Aloe Vera Gel*, Sweet Almond Oil*, Shea Butter*, Hyaluronic Acid, Pomgranate Seed Oil*, Grape Seed Oil*, Prickly Pear Seed Oil*, Capri Triglyceride, Cetearyl Alkohol, Cetearyl Glucoside, Glycerin, Mica, Titanium Dioxid, Natrium Salt, Algea, Perfume, Citric Acid, Benzyl Alcohol, Salicylic cid, Sorbic Acid, Limonene, Linalool
*from certified organic farming
Customers who bought this product also bought: